THE POWER OF STRONG GRIP!
DAGS is the first magnetic fork covers with "grip" patented throughout the world, which besides ensuring the integrity and stability of loads, also protects the people inside the work environment
The original Anti-Scratch and Anti-Slip Device for forks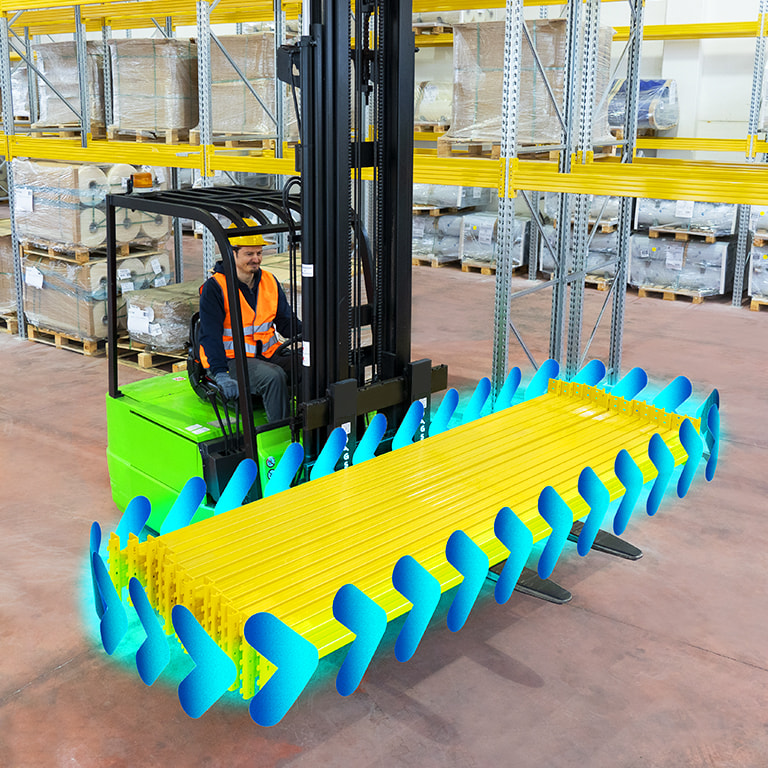 LOADS WITHOUT SCRATCHES
When delicate material is handled which is easily subject to scratches and wear and directly in contact with metal forks, such material can become damaged and spoilt. DAGS provides protection and prevents the material from being spoilt, damaged or overturning; it eliminates the time and costs of restoring goods in bad condition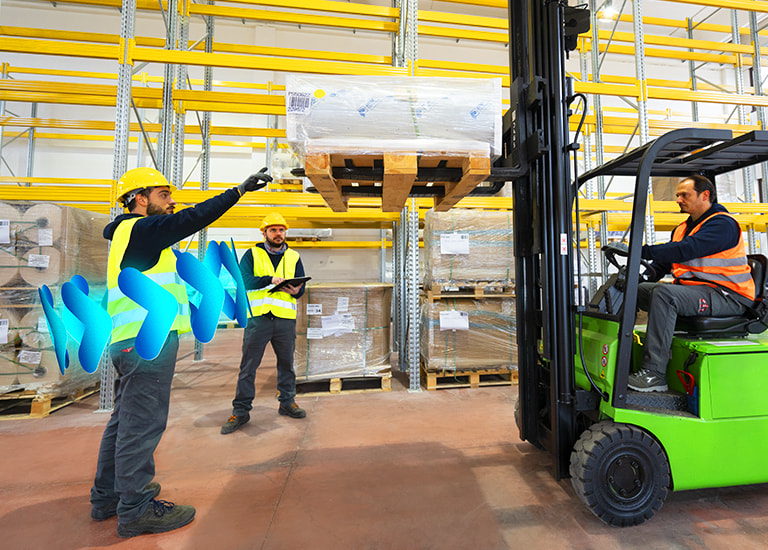 PROTECTED WORKERS
Handling loads represents a risk for operators. Unstable loads can in fact slip or overturn during handling. Thanks to its magnetic technology, DAGS considerably increases the safety of workers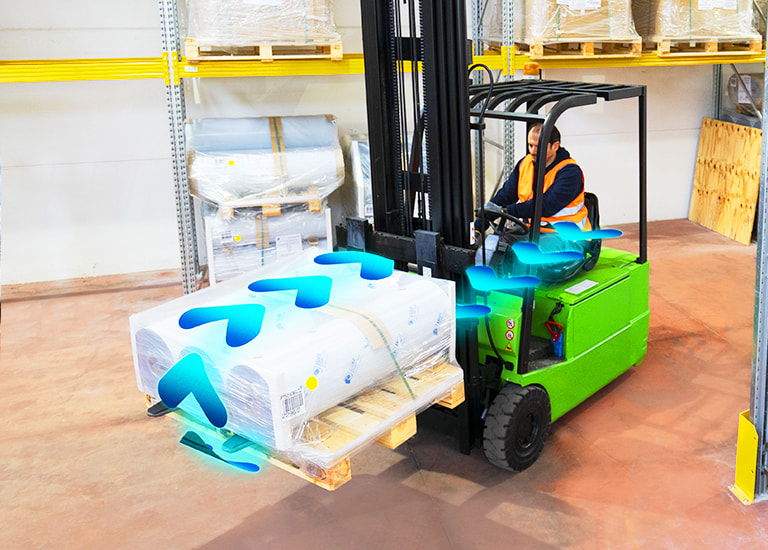 SAFE AND STABLE LOADS
The handling of metal and plastic containers or cumbersome material such as: pipes, poles, bars, plates, sheets of different material and shape, is unstable, with a tendency to slip. DAGS is the fork covering which ensures great load stability, preventing the handled material from overturning and reducing the waste of material and money
Purchase DAGS on Amazon in a safe, easy and fast way!
THE MAGNETIC FORK COVERS IN SUPPORT OF INTEGRATED LOGISTICS AND INDUSTRY
DAGS devices are used wherever goods handling takes place and not only. They can be installed on any metal fork device: forklift trucks, manual and electric pallet unloaders, forked bobcats, manitou, fork extensions, farm tractors, construction site crane forks…etc. And last but not least…metal cantilevers
THE 5 PLUS FEATURES WHICH MAKE US UNIQUE, ORIGINAL, INIMITABLE
Does not alter fork versatility thanks to the minimum thickness
Does not reduce the load capacity of the forklift truck
Does not change the technical specifications of the forks
Does not require screws or bolts for installation
Does not generate, but reduces noise during handling
The power of the grip in 3 layers
Rubber layer to protect any type of goods
Steel core to make the fork cover structure sturdy and safe
Magnetic layer to fasten the device to the fork
Technical specifications
| | |
| --- | --- |
| Working temperature | – 25 / + 80°C |
| Rubber hardness | 75 shore A |
| Magnetic device | Class 0 |
| Product thickness | From 9 to 11 mm |
Models and measurements
The listed measurements represent the different widths of DAGS
Variable length: 1200/1400/1550 mm
Can be used on forks with minimum width 80 mm
Fixed length: 1400 mm
Can be used on forks with minimum width 82 mm
Variable length: 1200/1400/1550/2000/2500 mm
Can be used on forks with minimum width 100 mm
Variable length: 1400/1550/2000/2500 mm
Can be used on forks with minimum width: 120 mm
Variable length: 1400/1550/2000/2500 mm
Can be used on forks with minimum width: 150 mm
Variable length: 1400/1550/2000/2500 mm
Can be used on forks with minimum width: 180 mm
As strong as a magnet, as resistant as steel
DAGS HG
For an unparalleled grip and to protect even the most delicate floors, like those in resin, we have designed DAGS HG. It can be positioned both over and under the forks of forklift trucks. It features the same characteristics as DAGS, but thanks to its cutting-edge "High Grip" technology, consisting of a magnetic layer in synergy with an adhesive layer, it ensures perfect fastening and total protection
Strong grip that leaves no traces
DAGS NO MARKING
DAGS products are also available in "No Marking" version. They are designed to respect surfaces without leaving traces, not even on the most delicate floors